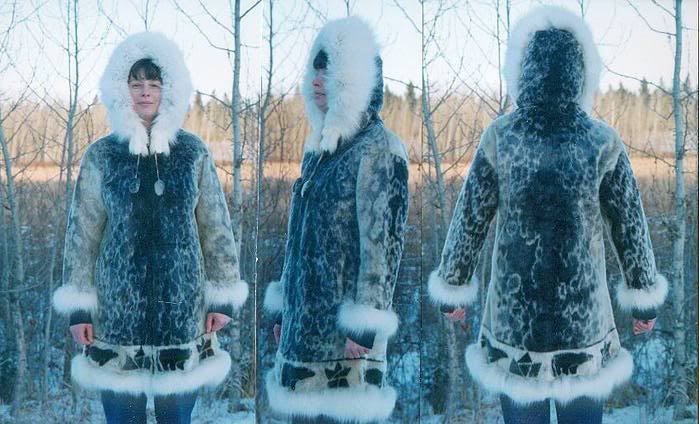 Yo bro,
Is it getting colder? Or, do I have the dts...
I saw a pal of mine today with his Russian hat. Only -3. Nonetheless, I dug through a heap to retieve my old boy.
I think I have seen Mowat in one of those parka's. And I bet that Bob Flaherty had one, too! I truely love these things. Where can I find one?
hugs
Thomas